Keynote speakers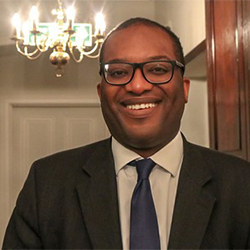 The Rt Hon Kwasi Kwarteng MP
Minister of State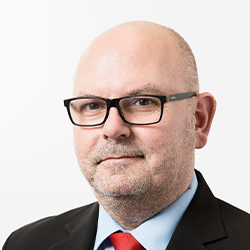 David Smith
Energy Networks Association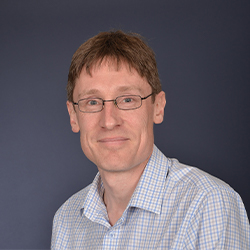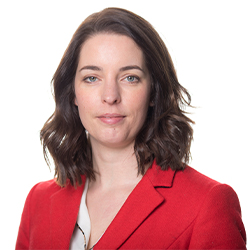 Claire Dykta
National Grid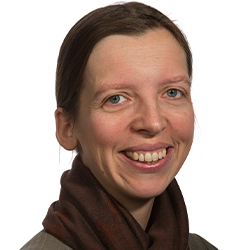 Dr Gunhild A. Reigstad
SINTEF Energy Research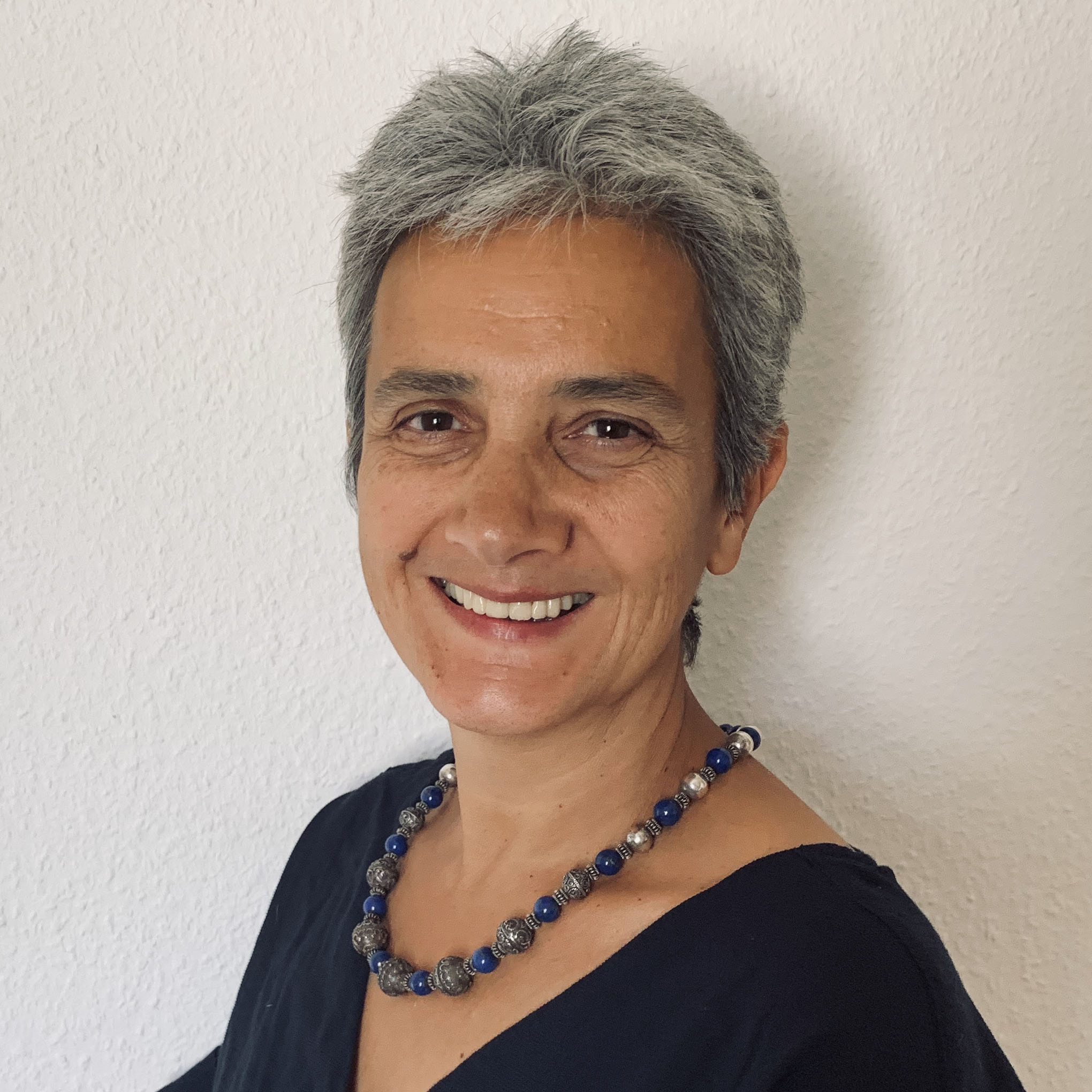 Antonella Battaglini
Renewables Grid Initiative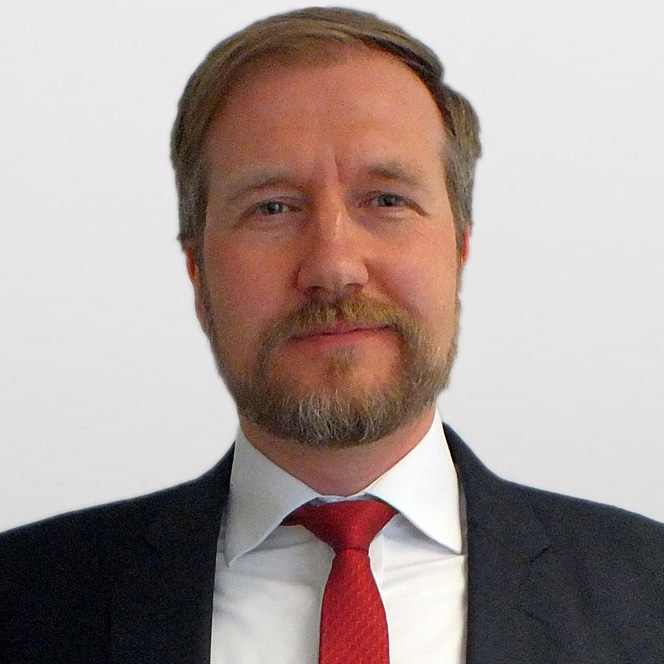 Heiko Staubitz
Germany Trade and Invest (GTAI)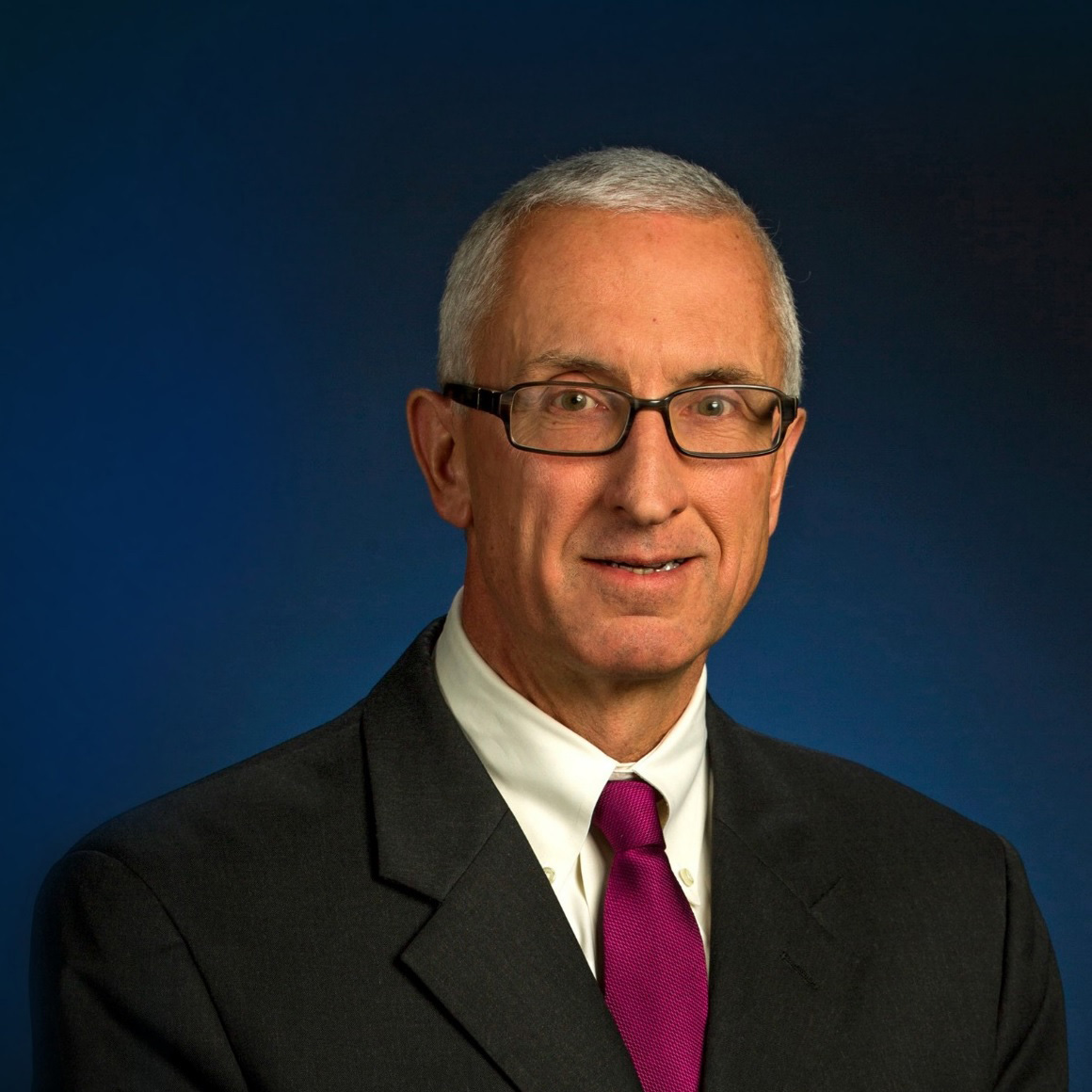 Mark McGranaghan
Electric Power Research Institute (EPRI)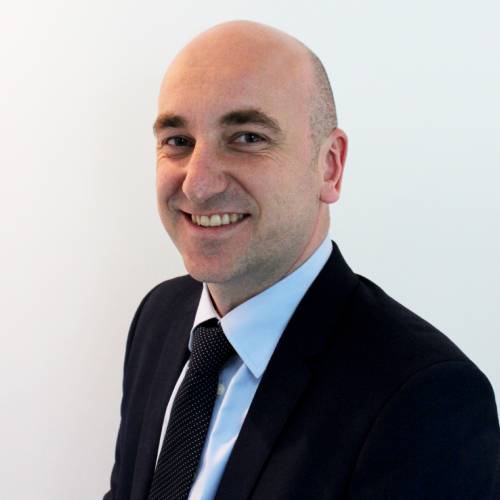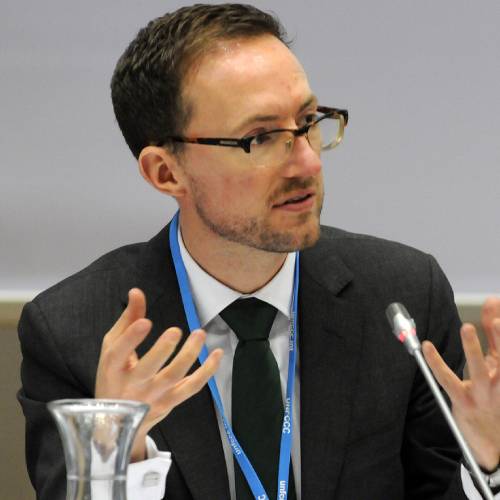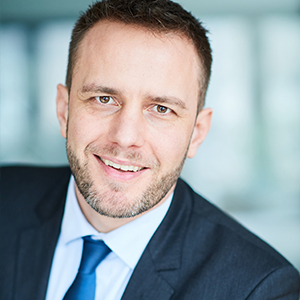 Kristian RUBY
Secretary General Union of the Electricity Industry - Eurelectric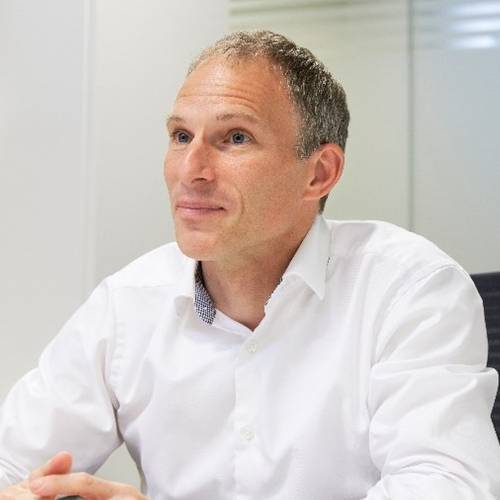 Steve McMahon, Deputy Director, Electricity Distribution, OfGem
Steve McMahon is the Deputy Director for Electricity Distribution Network Price Controls and Cross Sector Policy in Ofgem. He is responsible for the RIIO network price controls for electricity distribution as well as cross-sector programmes including network innovation. Alongside this Steve is also responsible for Distribution System Operation (DSO) and whole system reform programmes.
Steve joined Ofgem in January 2017 from Transport Scotland where he led the team responsible for the specification of Scotland's rail infrastructure programme. Prior to this he held a number of economist roles within both the Scottish and UK Government.
Matthew Billsen, Deputy Director, Energy Innovation, (BEIS)
Matthew works at the UK's Department for Business, Energy and Industrial Strategy (BEIS). He is Deputy Director and Head of Strategy for BEIS £505m Energy Innovation Programme (2016-21), which under the 10 Point Plan the Prime Minister has announced will double to at least £1bn from 2021. Within these innovation programmes, Matthew is responsible for nuclear, smart energy and buildings in particular. He also works with colleagues across UK ministries to steer the Government's wider investment in energy innovation.
He has spent 15 years in the UK civil service focussed on clean technologies and R&D – including carbon capture & storage (CCS), and low carbon vehicles. He was Private Secretary to two Secretaries of State, and most recently undertook a 2½ year secondment to Sheffield University to establish their new energy research institute.
Kristian RUBY, Secretary General Union of the Electricity Industry - Eurelectric
Kristian Ruby is a widely recognised expert with a strong communication profile and extensive experience in political affairs. He joined Eurelectric from Wind Europe, where he served as Chief Policy Officer and was in charge of development and implementation of the political strategy.
Prior to this, Ruby worked as a journalist and served seven years as a public servant in the Danish Ministries of Environment, and Climate and Energy and in the European Commission in the cabinet of the former Climate Action chief, Connie Hedegaard. Kristian holds a master degree in history and international development.
Duncan Clark, Head of Region for Ørsted.
Duncan leads Ørsted's business in the UK spanning the full life cycle of offshore wind power across development, construction and the leading fleet of operational assets. Duncan joined Ørsted in 2012 as Programme Director in offshore wind and in this role was responsible for delivering Westermost Rough and Hornsea 1 throughout the project execution phase. Hornsea One is a record-breaking project that has truly paved the way for the next generation of offshore wind farms.
Duncan took the position of Head of Region UK in December 2019 as the company reorganised regionally to set up for success as the business expands into global markets. Ørsted in the UK includes over 1000 ambitious employees working to help create a world that runs entirely on green energy.
Before joining Ørsted, Duncan spent 18 years in the UK Energy industry, primarily in Renewables and energy storage, holding senior roles at Npower, Innogy and The Crown Estate.
David Smith
David is the Chief Executive of ENA and serves on its Board of Directors.
Before becoming Chief Executive in October 2007, David was ENA's Director of Policy and joined ENA in July 2003. Previously he was Director of Corporate Affairs at the British Retail Consortium where he was responsible for the retail industry implementation of 'Chip & Pin' in the UK, as well as all internal and external communications for the organisation.
David is Deputy Chairman of GEODE, the European association for the electricity and gas distribution networks. In the UK he is a Non-Executive Board Member of the South Tees Development Corporation, the first Mayoral Development to be established outside London to oversee the redevelopment of the former Redcar Steelworks.
David is a Fellow of the Institute of Association Management, a Liveryman of the Worshipful Company of Fuellers and a Member of the Institute of Directors and a Fellow of the Royal Society of Arts.
Claire Dykta, National Grid
Claire has worked in a diverse range of regulatory, commercial and operational roles and has been at the sharp end of changes in the UK Power sector, including being responsible for optimising the power grid for the first UK coal-free day.
Claire is passionate about facilitating net zero through embracing innovative and disruptive technologies, championing the consumer and promoting cognitive diversity. She has been named in the @rise_utils 25 UK influencers in energy, 1000 @SustMeme global influencers on Climate & Energy and the 2020 HERoes women executives list. She is also an Advisory Board member at the UK CREDS.
Dr Gunhild A. Reigstad, SINTEF Energy Research
Gunhild A. Reigstad has 15 years' experience in gas technology research. She is currently a research manager at SINTEF Energy Research, leading a research group within the fields of carbon capture and storage (CCS) and hydrogen production from natural gas. Reigstad has been with SINTEF since 2004 and holds a PhD in the topic of modelling parallel flows in LNG heat exchangers from the Norwegian University of Science and Technology (NTNU).
The ERA-NET Cofund ACT project ELEGANCY (Enabling a low-carbon economy via hydrogen and CCS) was developed by Reigstad's research group and she is currently in the project management team, leading the work package containing the case studies. Further, Reigstad has led the IOGP-funded Hydrogen for Europe pre-study which has included the development of the ongoing Hydrogen for Europe main study.
The Rt Hon Kwasi Kwarteng MP, Minister of State, Energy and Clean Growth
Kwasi Kwarteng MP was appointed Minister of State at the Department of Business, Energy and Industrial Strategy on 24 July 2019.
Kwasi was Parliamentary Under Secretary of State in the Department for Exiting the European Union from 16 November 2018 to 24 July 2019.
Kwasi read classics and history at Trinity College, Cambridge, and then attended Harvard University on a Kennedy Scholarship. He earned a PhD in economic history from the University of Cambridge in 2000. Before becoming a Member of Parliament, Kwasi worked as an analyst in Financial Services. Kwasi was elected as Member of Parliament for Spelthorne in 2010. From 2010 until 2013 he was a member of the Transport Select Committee, and in 2013 he joined the Work and Pensions Select Committee where he was a member until 2015.
In October 2016 Kwasi joined the Public Accounts Committee, where he was a member until May 2017. In 2015 Kwasi was appointed as Parliamentary Private Secretary to the Leader of the House of Lords, and in 2017 he became Parliamentary Private Secretary to the Chancellor of the Exchequer.
As Minister of State for Business, Energy and Clean Growth, his responsibilities include:
Carbon budgets
Green finance
Energy efficiency and heat, including fuel poverty
Low carbon generation
Energy retail markets
Oil and gas, including shale gas
Security of supply
Electricity and gas wholesale markets and networks
International energy
EU energy and climate
Energy security, including resilience and emergency planning
Dr Mark Taylor
Mark undertook his doctorate, laminar-turbulent transition prediction techniques for supersonic transport swept wings in Cambridge and then joined Rolls-Royce Aerospace to design jet engine compressors. Since then, he has worked on turbo-chargers, combustion, oil tankers, HVAC and acoustics and spent 12 years as Principal Aerodynamicist at the McLaren Racing Formula 1 team followed by a brief stint as Chief CAE Engineer at Gordon Murray Design.
Mark currently works as a Deputy Director at the Department for Business, Energy and Industrial Strategy (BEIS) where he is responsible for Programme Delivery of Science and Innovation for Climate and Energy. Mark oversees major energy innovation programmes in a £505M Portfolio including Hy4Heat, CCUS, Industrial Fuel Switching, Energy Entrepreneurs Fund and the Clean Growth Venture Capital Fund.
Heiko Staubitz, Senior Manager, Smart Grid and Energy Storage, Germany Trade and Invest
Heiko Staubitz has been senior manager investor consulting in the department for Energy, Building and Environmental Technologies within GTAI since 2007. He is responsible for the industrial settlement of international investors in Germany in the field of energy storage, hydrogen and smart grids.
Prior to his position at GTAI, Heiko Staubitz worked for many years as a product developer in the field of renewable energy and energy efficiency at EnBW, Germany's third-largest energy supplier. He has an academic background in energy and process engineering.
Mark McGranaghan, Vice President, Innovation, Electric Power Research Institute (EPRI)
Mark McGranaghan is Vice President of Innovation at the Electric Power Research Institute (EPRI). This involves coordinating across the EPRI research sectors in areas of Technology Innovation as well as developing and implementing strategy for international coordination around all areas of innovation. Important areas of focus include EPRI's public Thought Leadership presence, government research coordination and new technology demonstrations and challenges.
He has authored more than 70 technical papers and articles on topics ranging from power quality to insulation coordination of extra high-voltage (EHV) systems. His is an IEEE Fellow and in 2014 received the Charles Proteus Steinmetz Award for his expertise and dedication to power engineering standards development.
He is a co-author of the book, Electrical Power Systems Quality, now in its third edition, the premier textbook on power quality and compatibility since its initial release in 1996. He is a member of the executive committee of the CIGRE U.S. National Committee and Vice Chairman of the CIRED U.S. National Committee. Mark has been with EPRI since 2003. He led EPRI research in the smart grid area and coordinated closely with government smart grid demonstrations and other efforts around the world. Prior to joining EPRI, McGranaghan was Vice President at Electrotek Concepts (1988-2003) and a Manager at McGraw-Edison/Cooper Power in Canonsburg, Pennsylvania (1978-1988).
Mark has Bachelor of Science and Master of Science in electrical engineering from the University of Toledo. He has a Master of Business Administration degree from the University of Pittsburgh.
Antonella Battaglini, Founder and Chief Executive Officer, Renewables Grid Initiative
Antonella is currently a member of the European Commission's expert group on electricity interconnection targets and has previously been an expert member of the World Economic Forum (WEF)'s 2014-2016 Global Agenda Council on the Future of Electricity.
In 2015 she was named one of Tällberg's 2015 five Global Leaders for her commitment to a sustainable energy future and combating climate change. She is also a senior scientist at the Potsdam Institute for Climate Impact Research (PIK) where she leads the SuperSmart Grid (SSG) process, a concept she developed together with her team to reconcile different approaches to the system integration of renewables. By adopting a holistic approach, the SSG addresses the challenges of the transformation of the power sector considering generation, transmission and demand management. In this concept, both centralised and decentralised options play an undisputed role.
Guest speakers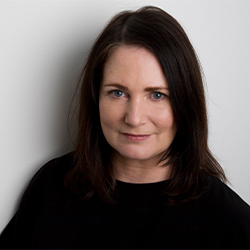 Audrey Gallacher
Energy UK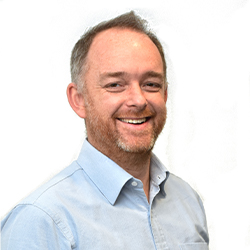 Guy Newey
Energy Systems Catapult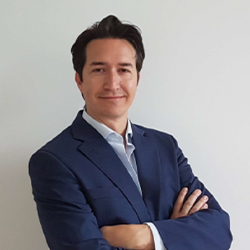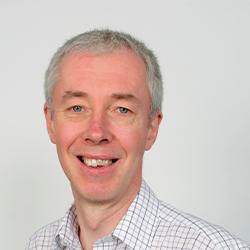 Prof. Keith Bell
University of Strathclyde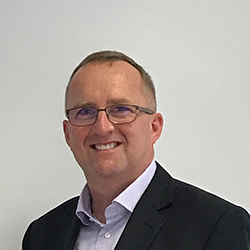 Dr Peter D. Couch
Joint Radio Company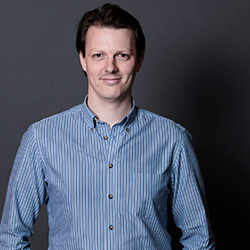 Dr Richard Dobson
Energy Systems Catapult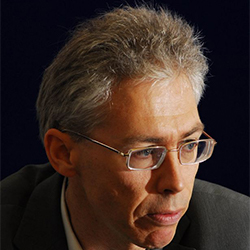 Dr Douglas Parr
Greenpeace UK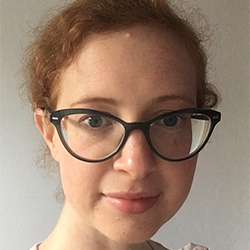 Dr Elizabeth Blakelock
Citizens Advice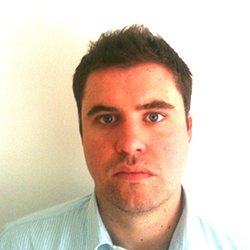 Peter Smith
National Energy Action (NEA)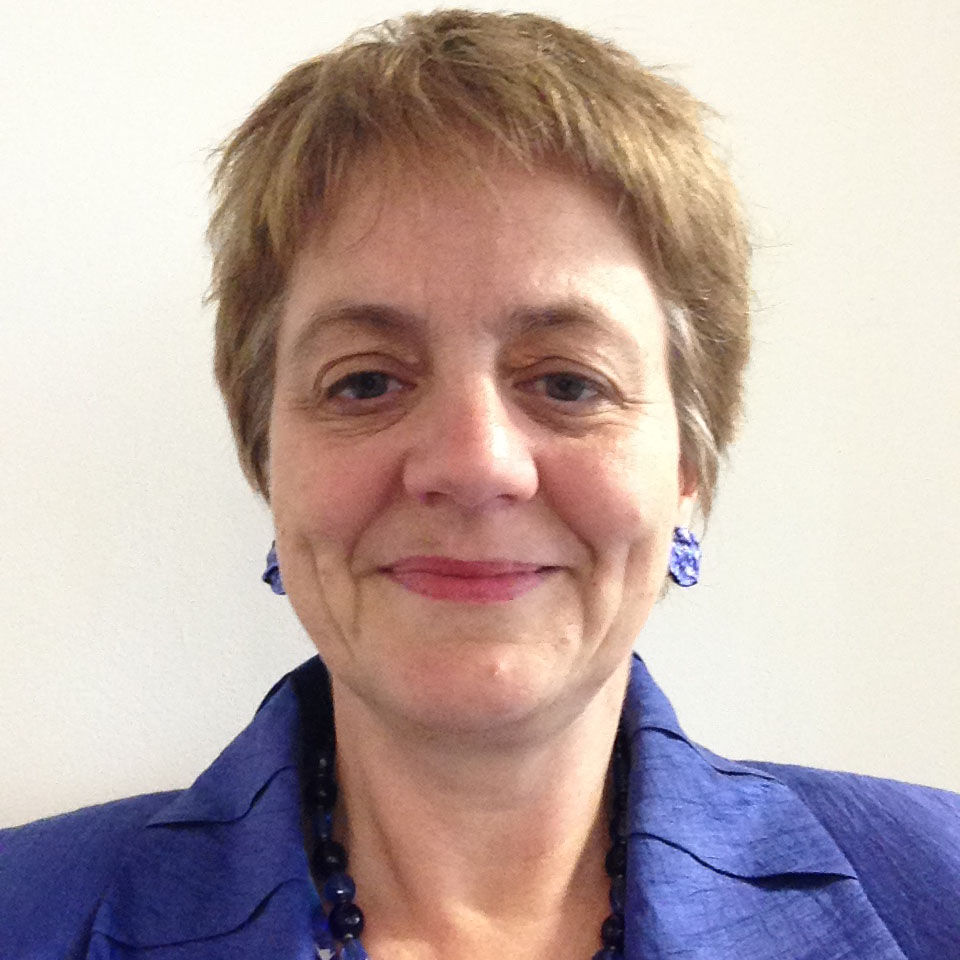 Maxine Frerk
Grid Edge Policy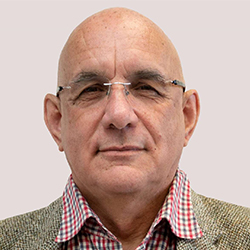 Cllr Kevin Frea
Climate Emergency UK
Cllr Kevin Frea, Designation
Audrey Gallacher
Audrey Gallacher is the Director of Policy and Deputy Chief Executive with Energy UK, the main trade association for the industry, representing suppliers, generators, National Grid and a broad range of energy service providers.
Audrey has an extensive background in the energy sector. Initially working with the regulator Ofgem as Head of Consumer Affairs in Scotland, before moving into energy consumer advocacy in 2000 when she became National Director in Scotland for the statutory consumer representative, energywatch. More recently she has held Director of Energy positions with the watchdog, Consumer Futures and at the charity Citizens Advice.
Audrey is also currently a member of the Scottish Fuel Poverty Advisory Panel and a trustee for the Fuel Bank Foundation.
Guy Newey
Guy Newey is Director of Strategy and Performance at Energy Systems Catapult, overseeing policy, marketing and communications, and stakeholder relations for the Catapult, as well as being responsible for developing and monitoring the Catapult's overall strategy.
He joined Energy Systems Catapult in September 2018 after being Energy and Climate Adviser to Secretary of State for Business, Energy and Industrial Strategy Greg Clark. Guy was previously Special Adviser to former Energy Secretary Amber Rudd. Before that he was Head of Policy at energy supplier, Ovo Energy and worked at the think tank, Policy Exchange, where he was Head of Environment and Energy. He was previously a journalist, including three years as a foreign correspondent in Hong Kong for the newswire, AFP. He is a non-executive director with UK100, a charity campaigning for greater action by local authorities on environmental issues.
Juan Marco
Mr Juan Marco started with E.DSO Senior Technical Advisor in May 2018 and became Principal Director in November 2019. Juan provides support in all technical and industrial aspects of E.DSO representation and project development in smart grid technologies. He also represents E.DSO in specialised platforms and working groups where the association is active.
Since 2003 he has held different management roles in Iberdrola Distribution, first in the Business Development and Integration department and, since 2011, running the electrical network in north Madrid with responsibility for over 400,000 customers.
He holds a degree in Petroleum Engineering from Texas A&M, graduate studies in Gas Distribution and Urban Planning from the Universidad Jaime I de Castellon (Spain) and a Masters Degree in International Association Management from the Solvay Brussels School.
Prof. Keith Bell
Prof. Keith Bell holds the Scottish Power Chair in Smart Grids at the University of Strathclyde. He joined the University in 2005 having previously worked as an electrical engineering researcher in Bath, Manchester and Naples, and as a system development engineer in the electricity supply industry in Britain.
He is a co-Director of the multi-disciplinary UK Energy Research Centre, an invited expert member of CIGRE Study Committee C1 on System Development and Economics and a member of the UK's Committee on Climate Change. He is a Chartered Engineer and a Fellow of the Royal Society of Edinburgh, and has advised the Scottish Government, UK government, the Republic of Ireland government, the Northern Ireland Executive and Ofgem on electrical energy and power systems issues.
Dr Peter D. Couch
Dr Peter D Couch is Chief Executive Officer at Joint Radio Company working with the energy utilities to establish the optimum regulatory regime to facilitate the smart grid future. An innovative, highly driven strategic thinker with 20 years' experience of enhancing enterprise value in regulated businesses within the Energy, Technology, Media and Telecommunications sectors.
At JRC Peter is responsible for all management and operational activities supporting the operational telecommunications needs of the UK energy utilities and works closely with key stakeholders in BEIS, Ofgem, DCMS and Ofcom to ensure that the UK Energy sector has the appropriate spectrum rights to facilitate smart grid developments.
Dr Richard Dobson
Richard leads the Data Systems Practice at the Energy Systems Catapult, providing the Energy sector with support and guidance to digitalise the energy system and realise greater value from data. Richard led content development for the Energy Data Taskforce and co-authored 'A Strategy for a Modern Digital Energy System' which advocates a 'presumed open' approach for energy system data.
Prior to joining the Energy sector, Richard ran a range of data-centric innovation projects across Telecommunications, International Development and Technology.
Dr Douglas Parr, Policy Director, Greenpeace UK
Dr Douglas Parr is Policy Director at Greenpeace UK. He has specialised in climate change policy across the Power, Heat and Transport sectors for many years, and all aspects of the social and economic transition. He also monitors developments in issues such as bioenergy, agriculture and land use.
He has previously worked on a number of issues including chemicals policy, green refrigeration, waste and marine conservation.
Dr Elizabeth Blakelock, Principal Policy Manager – Energy Supplier Monitoring and Performance, Citizens Advice
Elizabeth joined the Citizens Advice in 2017. Her main focus is delivering rigorous insight on retail market outcomes for consumers through monitoring industry performance. This work ensures that Citizens Advice can deliver leading research and advocacy on domestic and micro-business consumer experience to ensure appropriate regulation and policy in energy markets.
Prior to joining Citizens Advice, Elizabeth worked for over a decade on affordability challenges in the UK energy markets in industry and as an academic researcher.
Peter Smith, Director of Policy and Research, National Energy Action (NEA)
Peter has been at NEA since July 2010 and was appointed a director in 2016. He is responsible for overseeing the charity's policy and research work; working with government, industry and other stakeholders to address the causes and impacts of fuel poverty. He has particular interest and expertise in the field of domestic energy efficiency and decentralised energy policy.
Peter also provides the strategic direction for NEA's role as the secretariat of the All-Party Parliamentary Fuel Poverty and Energy Efficiency Group. Prior to joining NEA Peter played a leading role within the combined heat and power industry.
Maxine Frerk, Founder and Director, Grid Edge Policy
Until 2016 Maxine was Senior Partner Networks in Ofgem, responsible for all aspects of regulation of the distribution networks, including oversight of the NIC. Her previous roles in Ofgem spanned consumer policy, smart metering, enforcement and retail markets.
She now works as an independent consultant and thought leader on energy regulation through her company Grid Edge Policy. She is a member of Ofgem's Electricity NIC panel, chair of SGN's Customer Engagement Group and an Associate with the charity Sustainability First.
Sponsored by: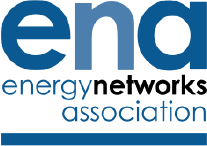 © 2020 Energy Networks Association Limited.
Company registered in England & Wales No. 04832301